Western (on DK)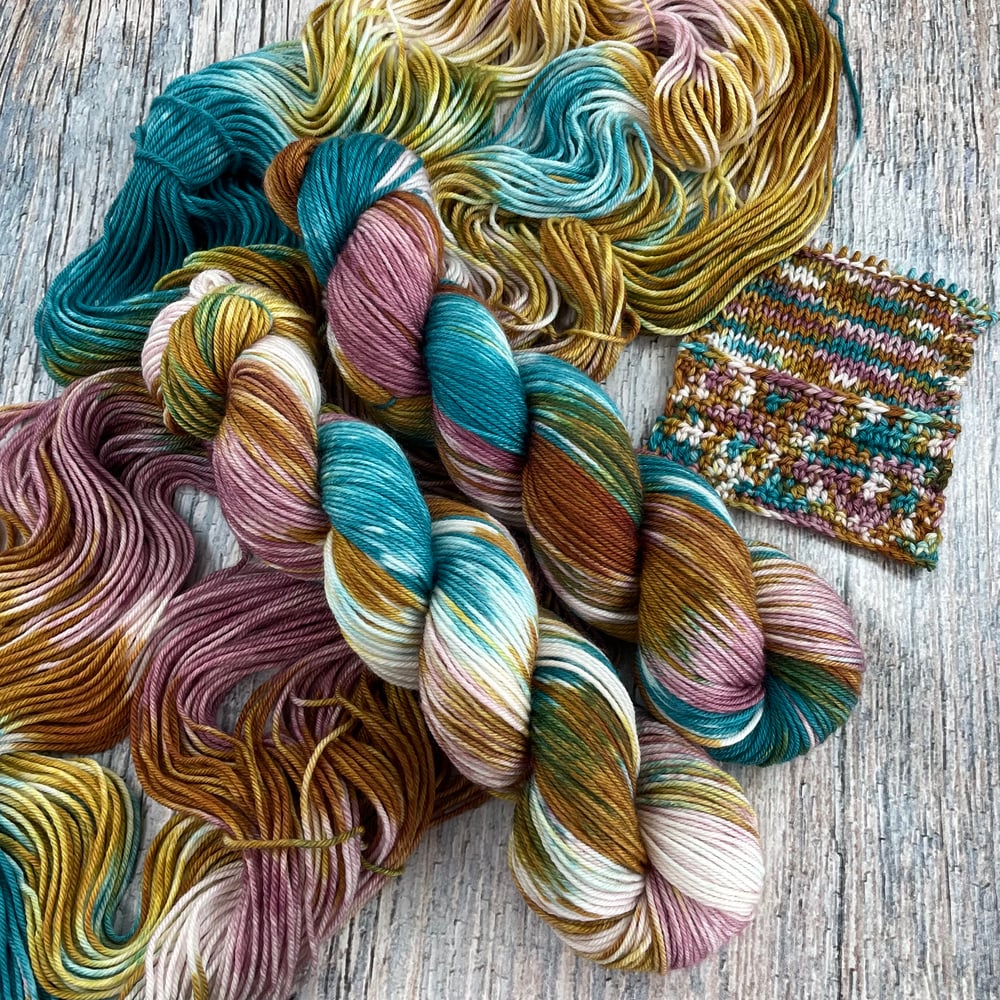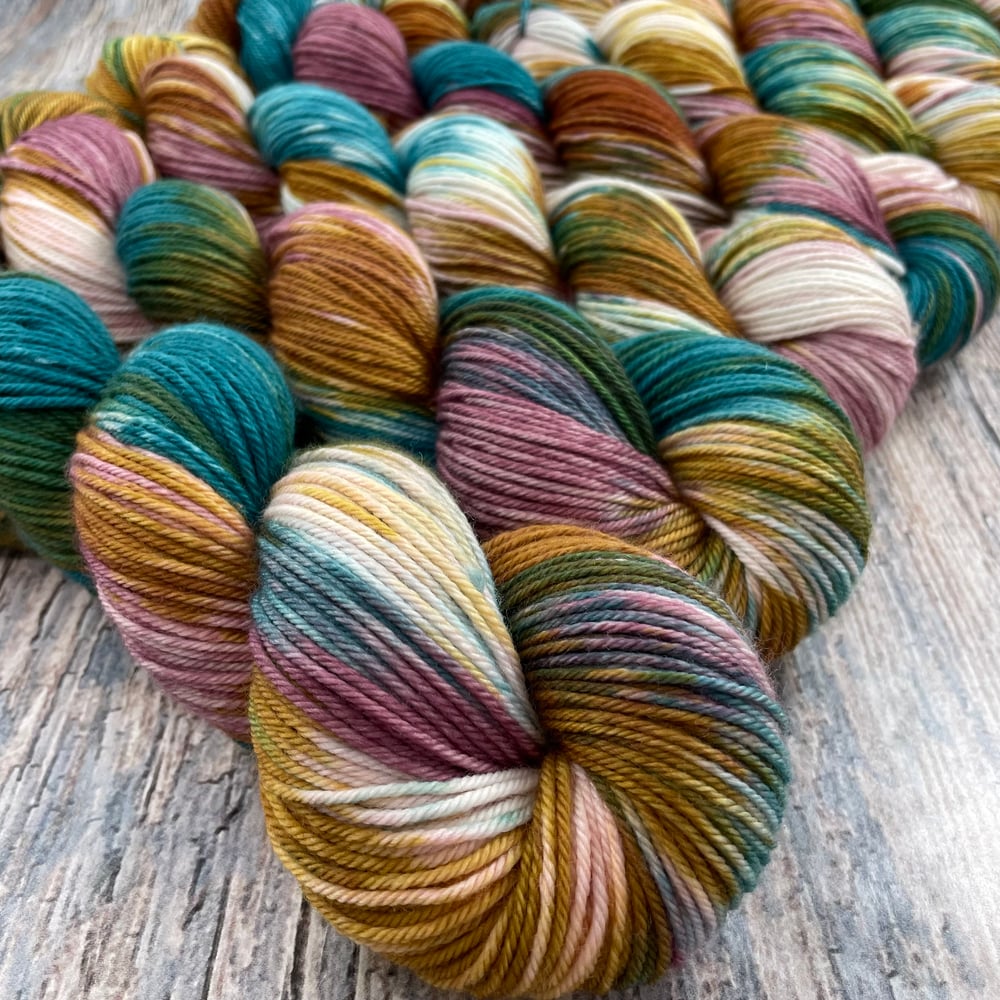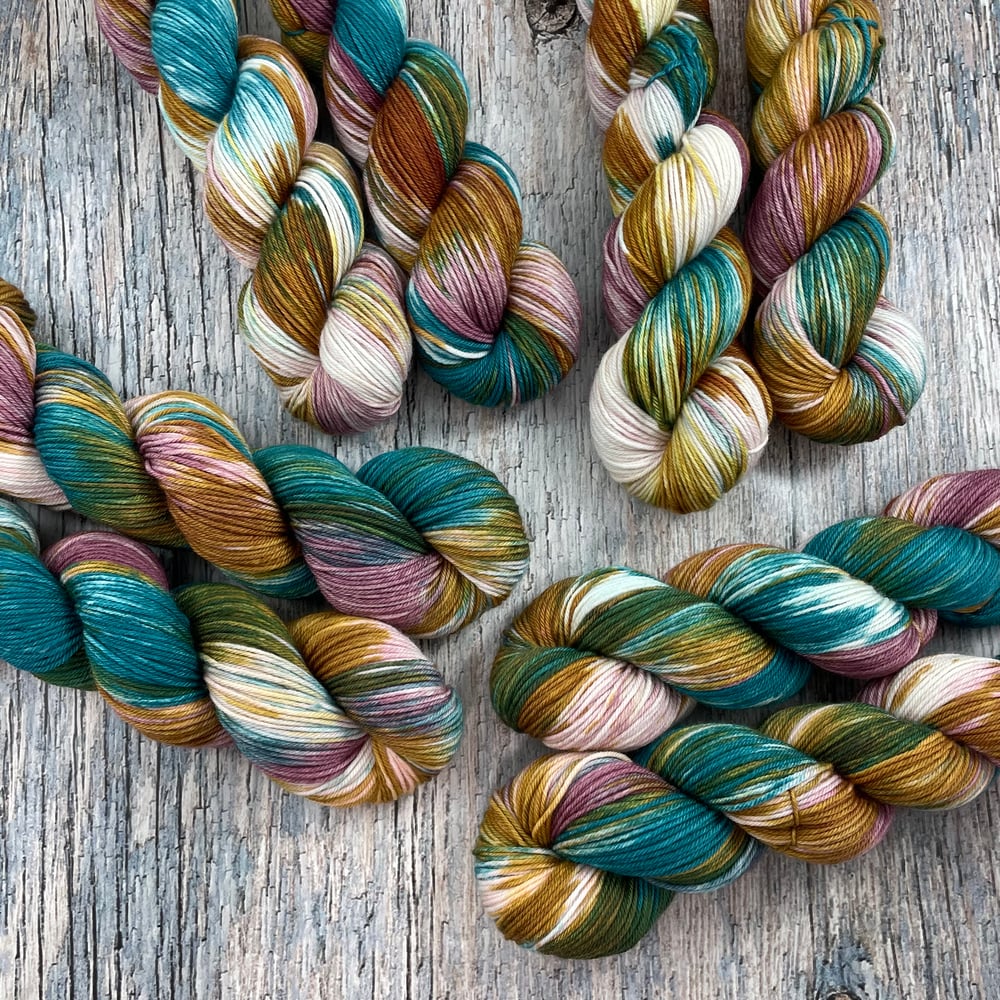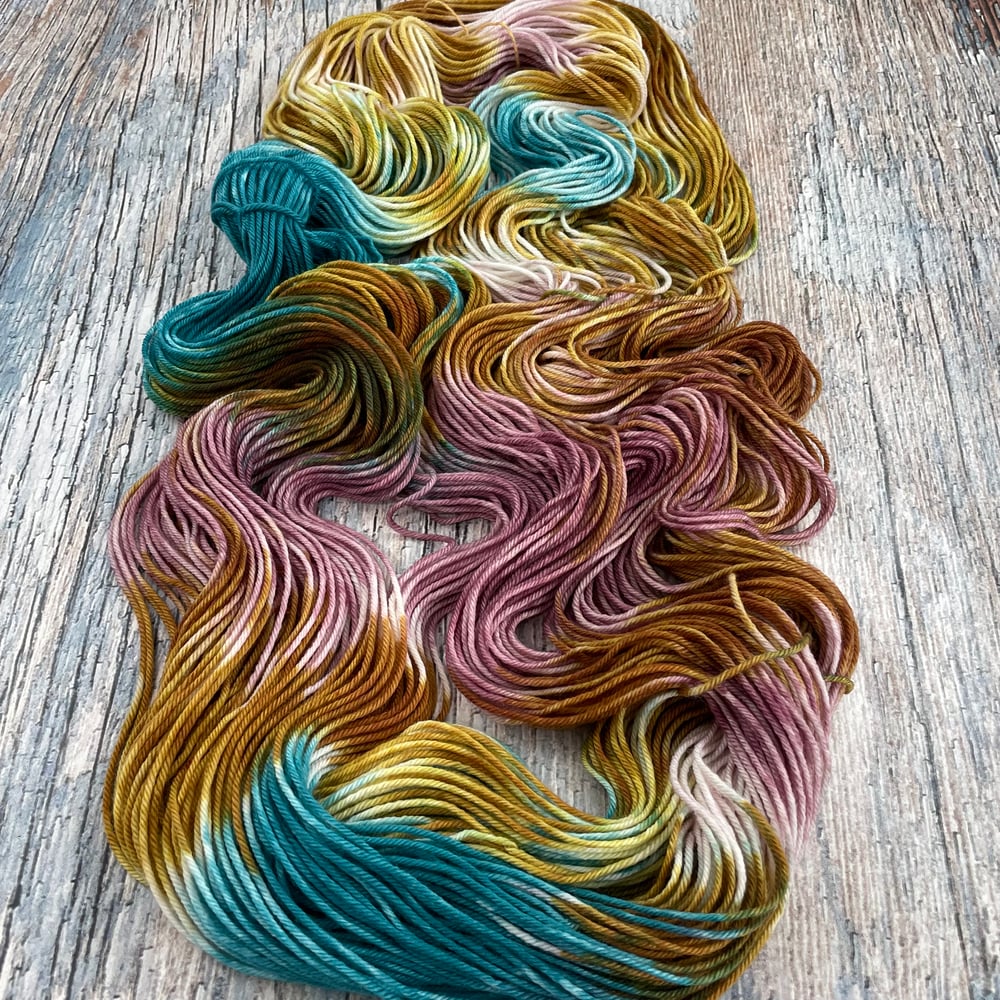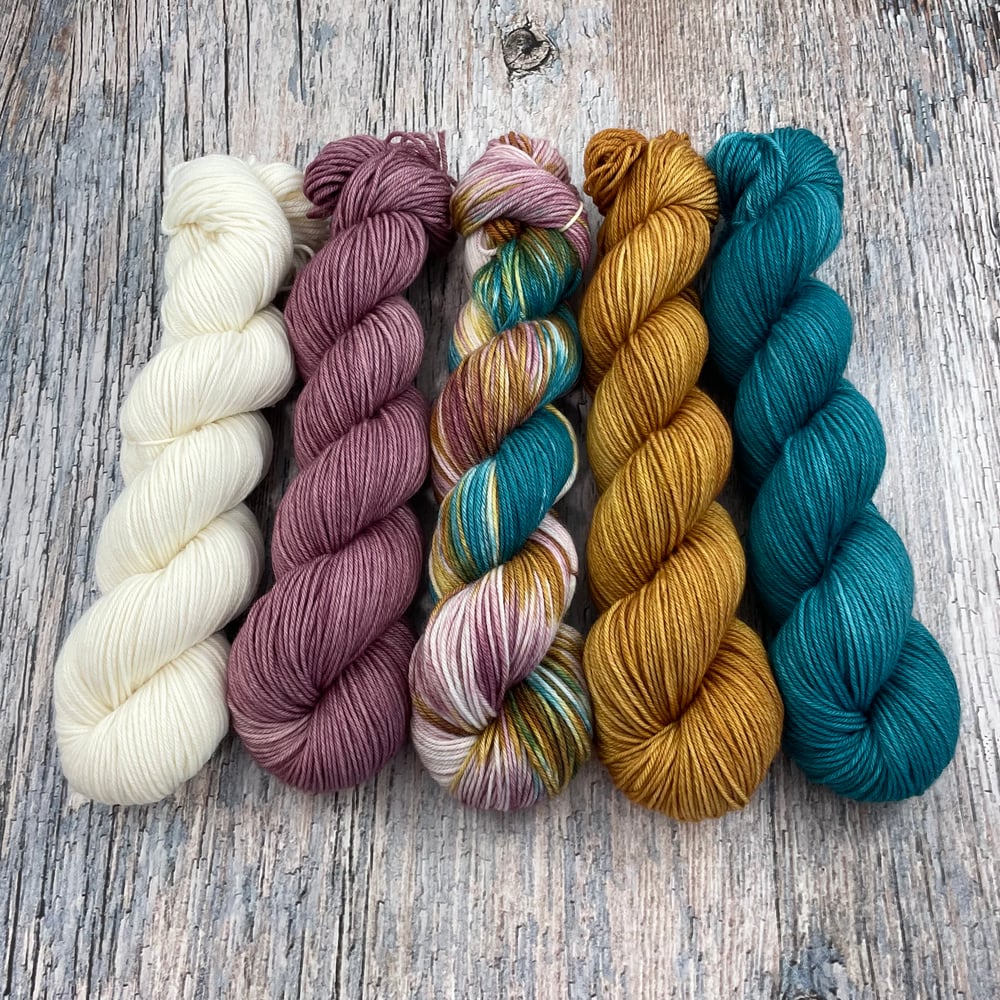 5 available ~
I grew up in the desert of rural Utah. This colorway reminds me of the 4-corners area (where Utah, Colorado, Arizona and New Mexico meet). Many western movies are filmed there.
I also have available semi-solid skeins of every color in this colorway; Nudes (cream), Camelot (teal), Mauvelous (pink), and Treasure (burnt gold color). [Mauvelous and Treasure will get listed ASAP]
This is my go-to DK base for my shop. It's a standard staple of superwash merino and nylon, making it soft and resilient for any project.
Colors: teal, rusty gold, white, dark dusty rose, blended green
Yards: +\- 246
Weight: Percy DK
Fiber: 75% superwash merino, 25% nylon
Care instructions: Superwash wool will not felt in a washing machine (do NOT dry in a dryer). However, I still suggest hand washing, lay flat and shape to dry.