Paul Holes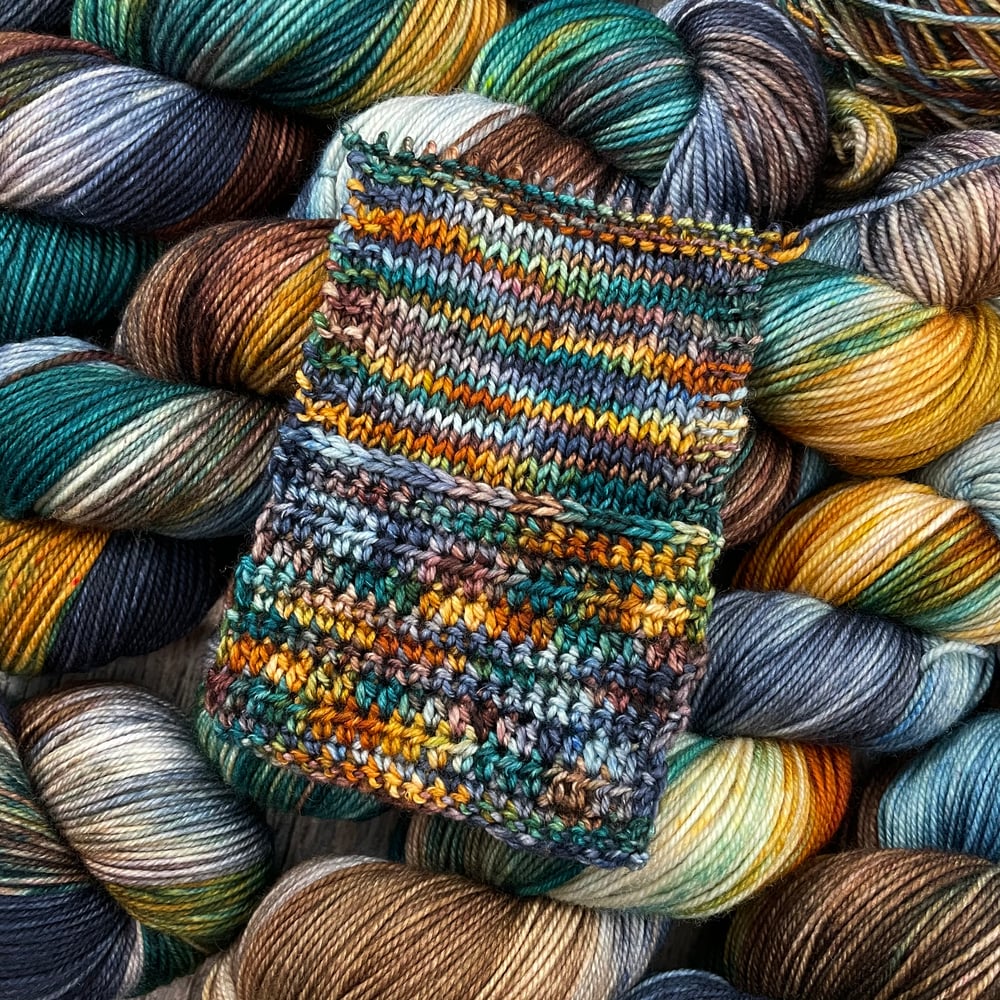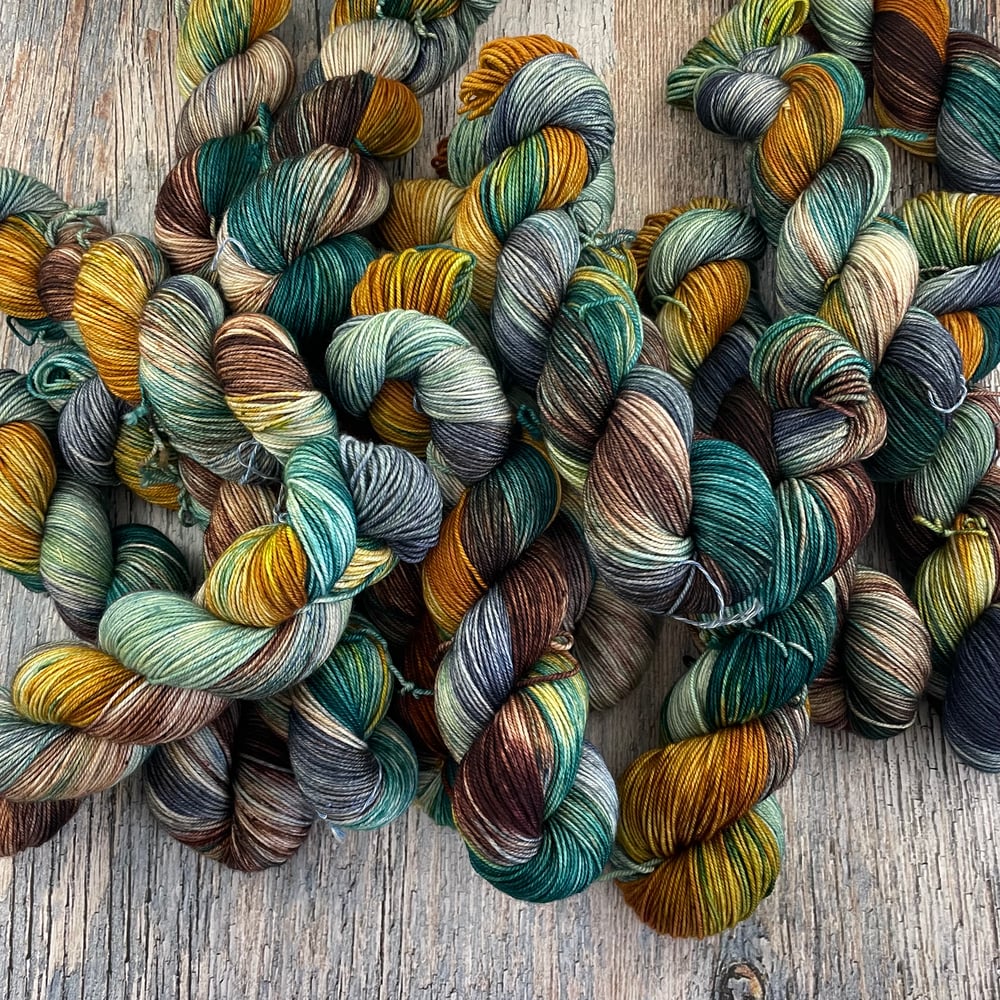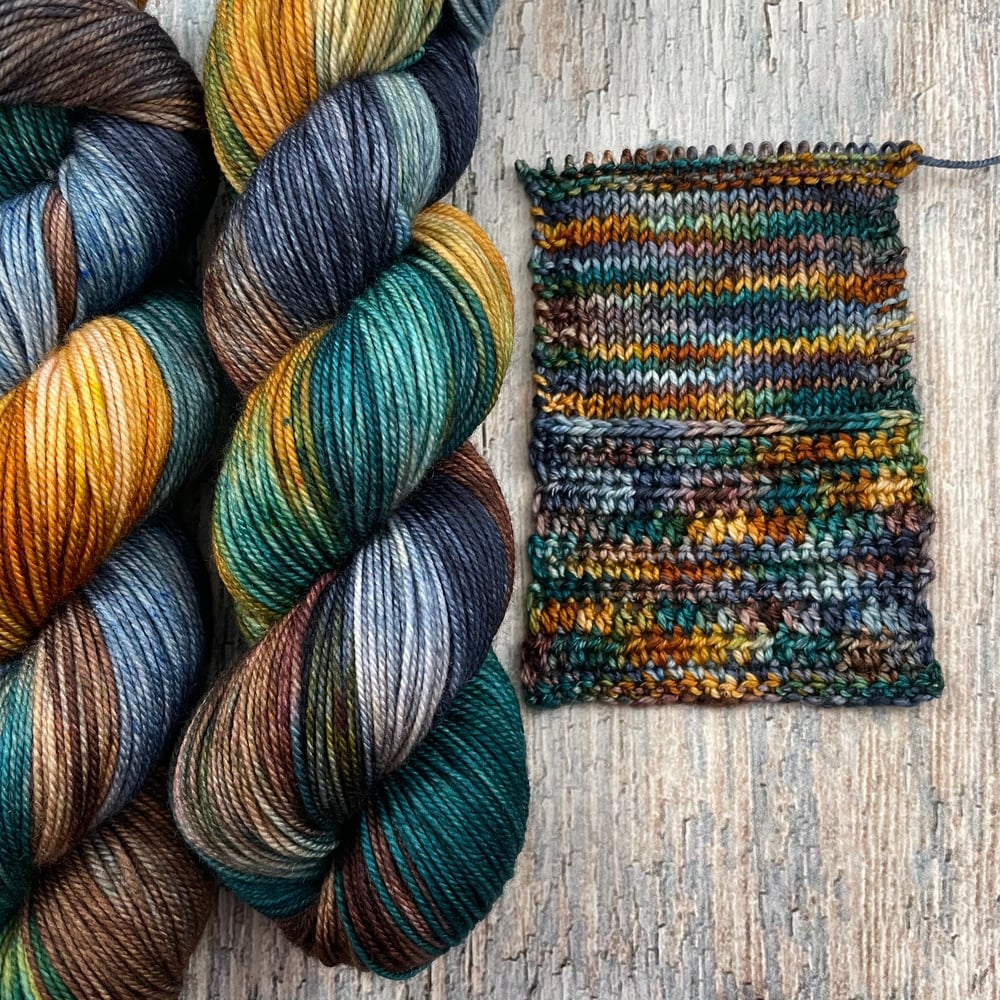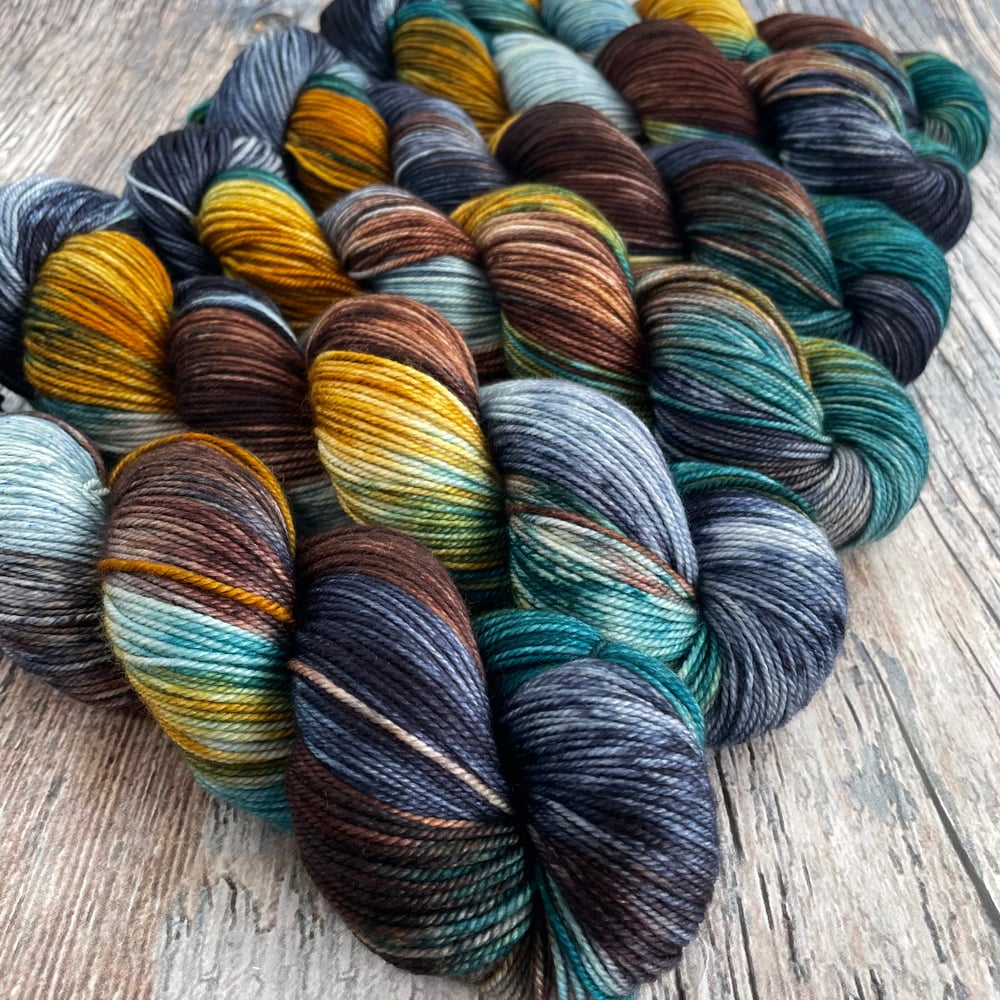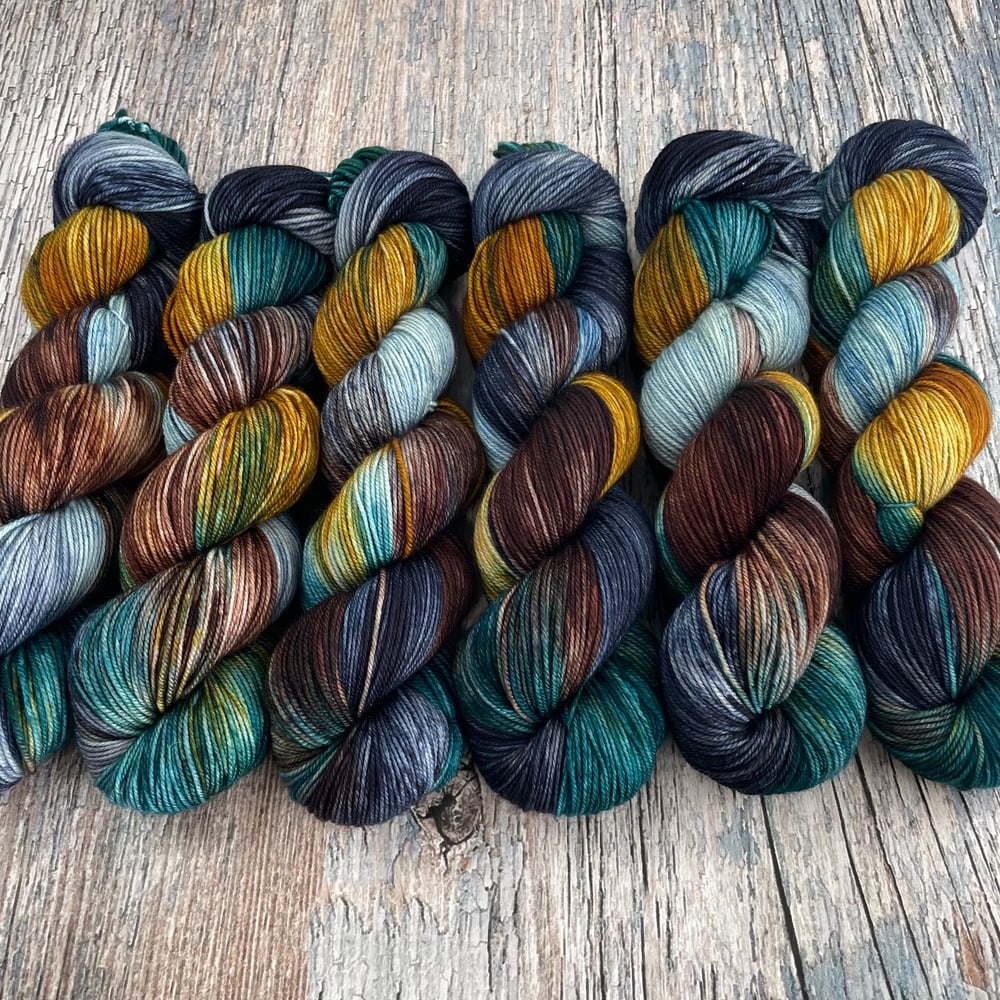 If you are a Murderino and a fan of the MFM podcast, you know who I am talking about...SO HANDSOME! Just like this colorway. #hotforholes
The jumbled pile of skeins in the second photo are from the dye baths that are shipping now. Some are lighter, some are darker. If you have a preference, please leave me a note during checkout.
Salem is a new sport weight base in my shop. It's 100% superwash merino, 3-ply, very springy, squishy, and soft. Two strands held double make a perfect worsted weight.
Colors: rich dark tones of chestnut brown, forest green, rusty orange, sage green, navy blue, some white possible
Yards: +\- 325, 3-ply
Weight/Base: Salem, Sport weight, 100 grams
Fiber: 100% superwash merino
Care instructions: This can be machine washed. To make finished items keep their vibrant colors, hand wash. Lay flat and shape to dry.
NOTE: Most tap water has a higher than desirable (for hand-dyed wool) pH level. You can neutralize this by simply adding 2 tablespoons, per gallon of water, of white vinegar to your wash water. That will neutralize the pH levels and help maintain the vibrant colors.