PRE-SALE When Autumn & Winter Collide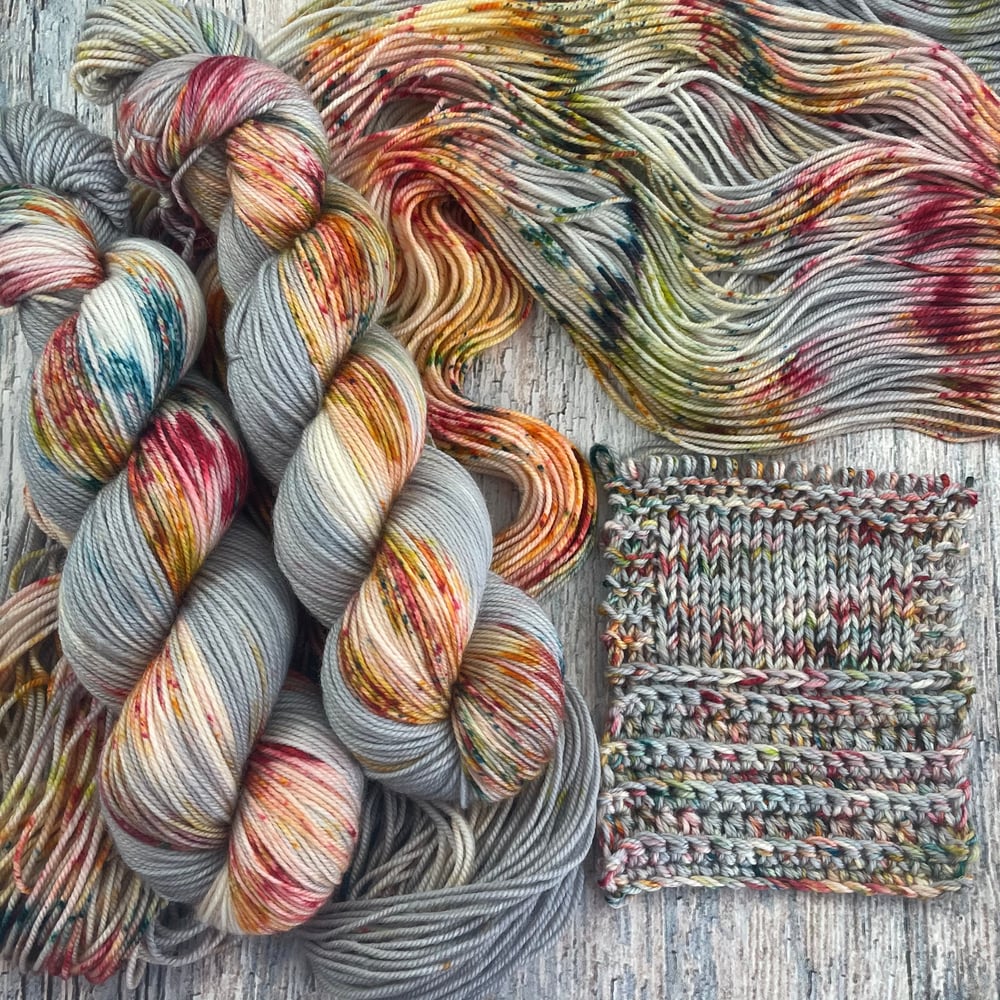 PRE-SALE! This colorway has been so popular I am just going to keep the listing open and ship orders as I can get them dyed. Shipping times may take a week or two.
This colorway looks just like the name suggests; the cold of winter with the speckles of fall foliage. The swatch was made using TWO strands held double. I used the beginning and the end of the same skein and held them together. That made these sport weight skeins a lovely worsted weight.
Salem is a new sport weight base in my shop. It's 100% superwash merino, 3-ply, very springy, squishy, and soft. Two strands held double make a perfect worsted weight.
Colors: gray, white, speckles of red, orange, yellow dark teal
Yards: +\- 325, 3-ply
Weight/Base: Salem, Sport weight, 100 grams
Fiber: 100% superwash merino
Care instructions: This can be machine washed. To make finished items keep their vibrant colors, hand wash. Lay flat and shape to dry.
NOTE: Most tap water has a higher than desirable (for hand-dyed wool) pH level. You can neutralize this by simply adding 2 tablespoons, per gallon of WARM water, of white vinegar to your wash water. That will neutralize the pH levels and help maintain the vibrant colors.